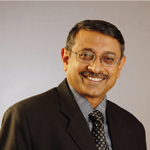 "Ensure that business is run Leaner– Healthier– Faster and Smarter using IT"

V.S. Parthasarathy
Group CIO, EVP - Group M&A, Finance & Accounts
Member of Group Executive Board
Mahindra & Mahindra

A multifaceted individual, Partha joined Mahindra & Mahindra in 2000 as Head of Performance Management and IT. He worked his way through several key positions and roles such as Accounts & Finance, Business Planning, International Operations, Policy Deployment, Strategy and Mergers & Acquisitions for the Farm Equipment Sector.

As Group CIO, he took charge of ambitious Project Harmony, a Group-wide initiative, and led a team of 400+ professionals to achieve common processes on a single ERP platform (SAP). He is also leading initiatives on Information Security, Business Process Management (IT- BPR) and Knowledge Management.

Challenges in technology to meet enterprise needs in 2013 and expectations

The four main areas that I look forward to are cloud, mobility, big data and Inmemory computing. On each of these areas we would take it forward at our own pace, for a few reasons.
1. Cloud– Before going on public cloud, need to get fully convinced on information security and TCO (Total Cost of Ownership)
2. Mobility– Cell phone penetration is huge, but platform and form factor would govern the UI (User Interface) development since for the end user of the 'App', UI is critical.
3. Big Data– Yes data is BIG, but information is WEAK. We need to be very cautious in order to make the best use of BIG DATA in a BIG WAY.
4. In- memory computing– This would gel with big data and path for inmemory would get decided along with big data.

The areas in business environment where solutions do not yet exist or not up to the mark, and which if existed, would've made job easier

My team has ensured that business is run Leaner– Healthier– Faster and Smarter using IT. The base is strengthened and sustenance is assured. If I have to be awake, it is only for suggesting the team for 'Smarter' initiatives.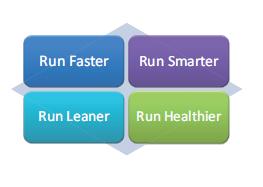 Technology trends impacting enterprise business environment

Mobility will be driving organisations to a different orbit. Especially the seamless integration of mobile apps with ERP is a must. Such a mobile interface should be available to the operators and the entity called 'Data Entry' gets dis- intermediated.

My roles and responsibility as a CIO

IT has taken the path of enable to enhance to engender. The CIO is changing towards being a value creator in the business. The figure below describes it all.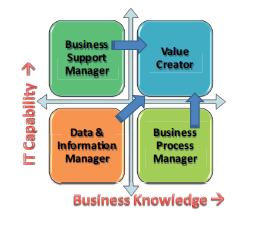 Lessons learned and advice for fellow CIOs

The aspiring CIOs needs to think 'more' of business and'less' of IT, basically to engender and not just enable and enhance. Else, IT will remain as a part of each function in the organisation. The CIOs need to drive transformation, be a catalyst in change adoption, prove his presence as business integration expert and aspire to be on the board.